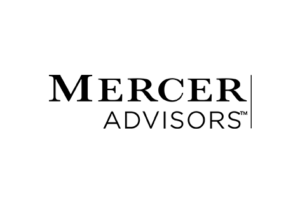 We're excited to announce that Vintage has joined Mercer Advisors, one of the country's leading independent wealth management firms. Like Vintage, Mercer Advisors is very focused on their client's complete financial picture, offering tax planning and preparation, estate planning services, and investment management on a fiduciary basis. Also, like Vintage, Mercer Advisors was founded in 1985 focused on comprehensive financial planning.
Mercer Advisors is one of the fastest growing wealth management firms in the country and has added dozens of offices over the past five years. Barron's recently named them #8 in their annual ranking of the Top 100 RIA firms in the country. Our office will be the fourth Mercer Advisors office in Michigan joining Livonia, Traverse City, and the Portage (Kalamazoo) office that joined earlier this year.
Because Mercer Advisors aligns so closely with our model, our clients can expect the same services and more as we take advantage of the resources of a national scale firm. Our office on Oak Valley Drive will remain open and all of our staff including founder, Frank Moore, will be staying on.
Frank is excited to gain the support of Mercer Advisor's 16-member investment team and we look forward to even lower investment costs for our clients. It will take some time to take advantage of Mercer's benefits, but we're really excited about what this means for our clients in the months ahead.
You can learn more about Mercer Advisors at the recently updated website at www.merceradvisors.com. While our location is listed, our team bios aren't yet on the new site. You can find our team at www.vintagefs.com/team
and can schedule a complimentary introductory meeting online with us at https://vintagefs.com/schedule/.
2022 – Barron's Top 100 RIA methodology: Advisors who wish to be ranked fill out a 102-question survey about their practice. Barron's verifies that data with the advisors' firms and with regulatory databases and then Barron's applies their rankings formula to the data to generate a ranking. The formula features three major categories of calculations: (1) Assets (2) Revenue (3) Quality of practice. In each of those categories Barron's does multiple sub calculations. For instance, they take into account not just the amount of assets an advisor manages, but also the type of assets—are they private-wealth assets or institutional? If they're institutional, are they for a foundation or an endowment, or are they corporate assets? Barron's measures the growth of advisors' practices and their client retention. Barron's also consider a wide range of qualitative factors, including the advisors' experience, their advanced degrees and industry designations, the size, shape, and diversity of their teams, their charitable and philanthropic work and, of course, their compliance records.
Please Note: Limitations. Neither rankings and/or recognitions by unaffiliated rating services, publications, media, or other organizations, should be construed by a client or prospective client as a guarantee that he/she will experience a certain level of results if Mercer Advisors is engaged, or continues to be engaged, to provide investment advisory services. Rankings published by magazines, and others, generally base their selections exclusively on information prepared and/or submitted by the recognized adviser. Rankings are generally limited to participating advisers (see participation criteria/methodology). Unless expressly indicated to the contrary, Mercer Advisors did not pay a fee to be included on any such ranking. No ranking or recognition should be construed as a current or past endorsement of Mercer Advisors by any of its clients.