Vintage will be 35 years old in early January and over the years we've seen a lot of big blunders people make with their finances. Some are a single bad transaction while others are minor ongoing and often overlooked areas that can significantly impact your standard of living in retirement. Here are five setbacks you'll want to avoid.
#1: Buying a second home that you can't afford
For most people, their housing cost takes the biggest bite of their budget. Whether it is rent, or a mortgage combined with property taxes, utilities and maintenance, the numbers get big quickly, especially if you live in a desirable area.
In Michigan, many people long for that cottage "up north" where they can get away for summer weekends and maybe some skiing in the winter. Or they are looking to lock down their Florida vacation home a few years before they retire because real estate prices just seem to go up. And real estate is a great investment, right?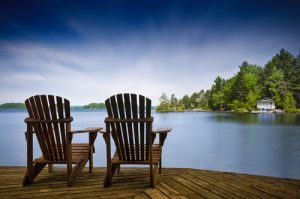 Unfortunately, a second home can often be more expensive than your primary home. There are property tax breaks in Michigan for your first home, but they aren't available for a second home. And, when you are home, it's easy to go out and mow the lawn or shovel the snow. But when you own two homes those tasks double and you may need to hire someone to cover the other property.
If you'll use a second property a lot or can get enough rent to support most of the costs, it may make sense. But it's unlikely that your property will appreciate enough to cover the extra costs so consider it an expense and make sure it doesn't impact your ability to save enough for retirement.
#2: DIY Investing
A Swedish study done in 1981 asked American drivers if they considered themselves above average. While statistically only 50% are above average, 93% of drivers thought they were in that group. Unfortunately, most people want to think that they are above average investors, too, and many try to do it themselves, often to try to save money to make even better net returns.
Multiple studies have been done to show that the average investor doesn't even come close to earning the returns of a comparable benchmark, never mind above average results. And that includes investors that work with professionals. While professionals do charge for their advice, Vanguard did a study that showed that professional advisors generally add about 3% per year on average in better investment results. Given that most only charge about 1%, their advice could be a great investment!
Earning an extra 2% on your retirement savings, compounded over decades, makes a huge difference in your retirement lifestyle and financial security. If you don't know what your investment returns are compared to benchmarks and your financial plan, you may well be on a track to failure. Not all professionals will provide you with that information and most can earn commissions that results in conflicts of interest. Fee only advisors (not fee based) that review your results and keep you on track can be very valuable partners in your financial success.
#3: Divorce
Sometimes a marriage just doesn't work out. Unfortunately, this can be a major setback for your retirement goals. There are usually more important issues than finances in most divorces so staying married to improve your retirement income isn't typically an option. But there's no question that two can live more inexpensively than one and cutting your assets in half will set your plan back years, if not a decade or more.
The flip side is that re-marriage or living with a significant other can help you get back on track, especially if you marry someone with loads of money!
#4: Real estate rentals
Many people enjoy the process of finding a new house, financing it, and improving it. And their work is often rewarded with some good appreciation, especially in a good real estate cycle. That leads some people to consider buying a second home to rent out in hopes of getting the appreciation of two, or even more, homes. Unfortunately, the economics of single-family home rentals are not very good to begin with and investors often don't understand or run the numbers to see if it will realistically pay off.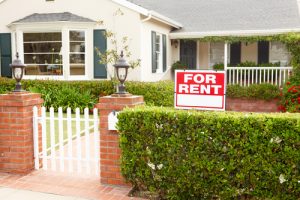 Finding good tenants that will pay their rent on time and not wreck your property is often a matter of luck. While you may not mind fixing your own leaking toilet, when your tenant calls and insists that you fix theirs right now, it can create a lot of extra stress and expense.
We've had a lot of clients over the years that have owned a rental property, or even a few, and most didn't fare very well on them, even excluding the amount of time they worked on them. If you really think it's an investment you'd like to explore, get some good advice, run the numbers realistically, and you'll probably decide it's not worth the risk.
#5: Not following a plan
As the saying goes, people don't plan to fail, they often just fail to plan. At Vintage, we start off our client relationships with a financial plan, usually centered around a comfortable retirement. If you want to meet your goals, you need to establish what they are, how much you'll need to save, and what investment returns you'll need to get there. And then you'll need to reach those savings goals each year to stay on track.
Investment returns will vary, but you need to establish a realistic average return, factor in inflation, and then try to ensure that you are getting the returns you need. The investment markets won't cooperate with straight line returns every year, so you'll need to compare the returns to a benchmark to make sure that you are doing as well as you can and, even then, you may need to make some adjustments based on what happens. If you follow the plan, you'll be able to make small adjustments over time to stay on track. You don't want to wake up one day wondering how you'll ever be able to retire.